Store Designer
By 3DSellers
(released Mar 08, 2013)
Design your eBay store with one of our ready-to-use design templates, customizable & 1-click setup! Sign up today and receive a FREE subscription to our Thank You Emails app!
Categories: Listing, Marketing & merchandising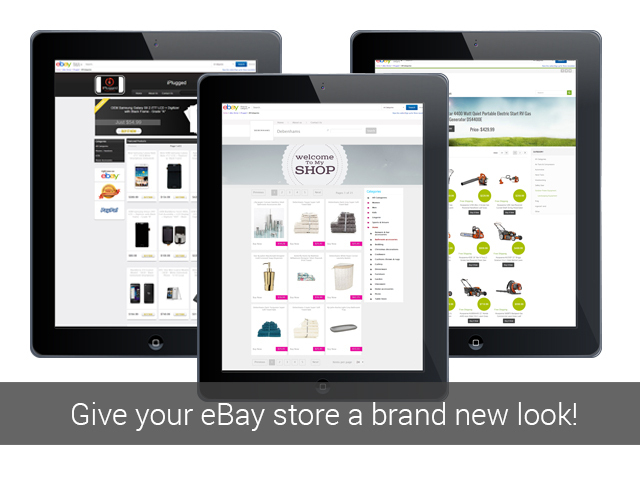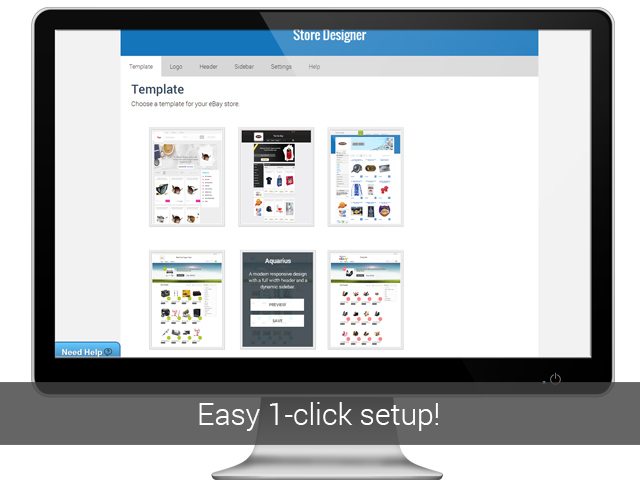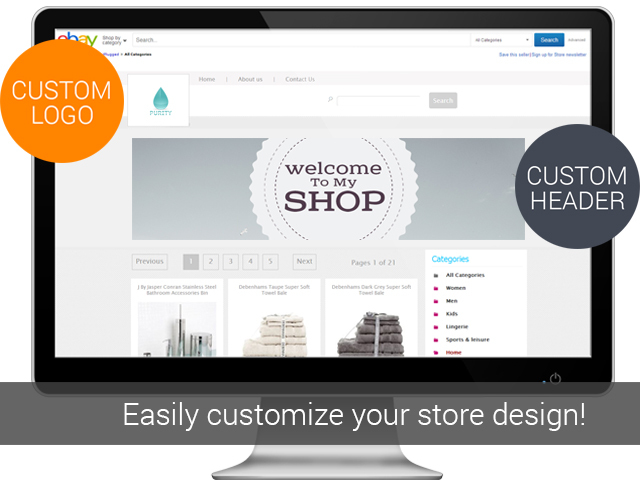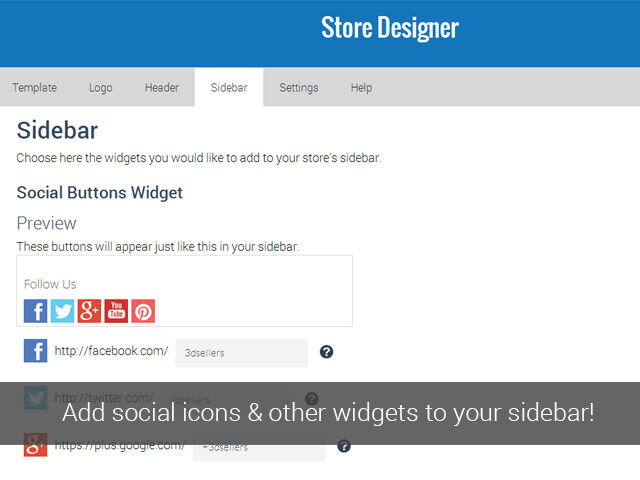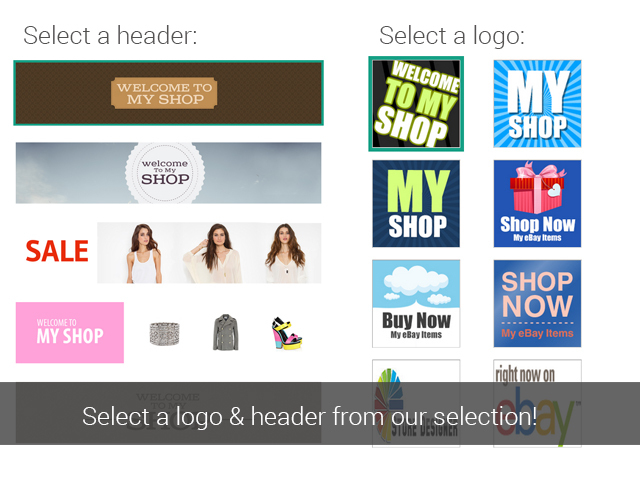 App Actually Does What it Claims to Do!
Easy process of making your store leads you step by step in a manner for beginners or pros. Good app! Thank you
---
App was ok not what I wanted
After subscribing and decided it wasn't what I wanted for the money, I unsubscribed and now my original ebay store is gone. I need help getting my original ebay store back.
---
love program - would love to see a sort for items that are on sale and for items that have free shpg
Please add on teh storefront the options for sorting by free shipping and also for buyers to be able to sort items that are on sale (or feature items on sale).
---
Love my new store design!!!
Great design. Love it. Only two small things I would like to see: 1. Show that Item on Sale. 2 Show that Item has FREE Shipping. So I am 99% happy .
---
nice shell, but very confusing, having two products
service was one email every 48 hours. It looks like an okay product, but somehow I got signed up for both their "Store Designer" and their "Webstore," and did not even know I had two products, and nobody to fix it. Confusing, 48 hour turnaround on support, had to leave. I think it has promise, but if you cannot get it right in a week, then I lose attention.
---
Error has occurred,please try to subscribe again. If the problem reoccurs contact us at support@3ds
Error has occurred,please try to subscribe again. If the problem reoccurs contact us at support@3dsellers.com
---
---
---
Beautiful templates and I love the way it looks. However, I can't say my views have increased, but at least when buyers do find me, they will have an enjoyable experience, I hope!
---
Zero customer service available.
Zero customer service available. Questions are not answered.
---
Could not load App onto eBay and replace older App
After repeated failed tries of loading their app onto eBay, contacted customer support numerous times and requested their assistants, to no avail. The best they did was to send a link for a video to explain what to do. Even eBay customer service who tried to help said there was a problem with their App.
---
Excellent Designs Best In App Market! Great Customer Service!
Easy app! And if you need help there is someone there to get back to you promptly!
---
Made my Store Look very Professional on eBay!
Very easy to use. Looks very professional. Only downside is there needs to be more Templates to choose from.
---
Loved, easy to setting up and we can do modification at anytime.
excellent
---
You have definitely increased my sales.. And it's so easy to use. Love it. Thanks!
---
Just a great way to showcase your eBay store. Love the layouts and the compliments I have received on it already.
---
it isnt working better not be charged
doesnt work froze up
---
Like the layouts but nothing is loading fast, would be frustrating for potential customers
Not too pleased with the slow loading but the pages are very nice.
---
Perfect App for Ebay Stores!
We love your app!! It gives us the professional look and feel we need for our store!! One of the best features is the customized email the app sends automatically when someone wins the auction! Seriously professional and perfect for a great price. The set up is easy and virtually automatic.... So great we even pointed our web address to go directly to our eBay store!! WHO NEEDS A WEBSITE WHEN YOU HAVE STORE DESIGNER?????? Thank you!!
---
Perfect Extra Nice Looking Store Front and Easy Customer Contact Us Link without any Hassle or much
Perfect Extra Nice Looking Store Front and Easy Customer Contact Us Link without any Hassle or much work. no Knowledge needed whatsoever simply keep your customer in mind. Most of all, cheap and will fit the budget for starting intermediate and advanced sellers
---
---
I'm so happy with my new looking ebay shop, it's so easy to set the store, just clicking on a few buttons and like a magic my store looks professional as if I paid hundreds of dollars... :)))
---
This was so easy to set up! Literally one click and my new design was live! I highly recommend this if your are looking for an inexpensive and easy way to redesign your ebay store.
---
I tried everything it said to do with reverting to the old store etc and following the directions, and I still couldn't get this to work correctly. Then every time I went out and logged off to see if when I logged back into ebay maybe it would work, my text would be gone and my billboard/banner. The only thing it would save was the logo. A waste of my time.
---
Really happy with my new design!
This solution is great, you can choose a template for your store AND customize your design by adding widgets and a header. Thank you Store Designer for my store redesign!
---
Support board does not help. I left a question and paid still say error massages. They have no way of contacting them with a problem except the board has no phone numbers or live chat. When you ask a question. You go back to check it and your question is gone. Or atleast that is where I am at.
---
I left the wrong review for this program... so sorry, this program is awesome and I would recommend it to anyone!
---
Extremely Happy and Will Always Refer to my Friends!
---
---