Flash Gallery
By 3Dsellers
(released Dec 14, 2011)
The best cross-selling tool for eBay sellers. Smart and good looking! Sign up today and receive a FREE subscription to our Thank You Emails app!
Categories: Listing, Marketing & merchandising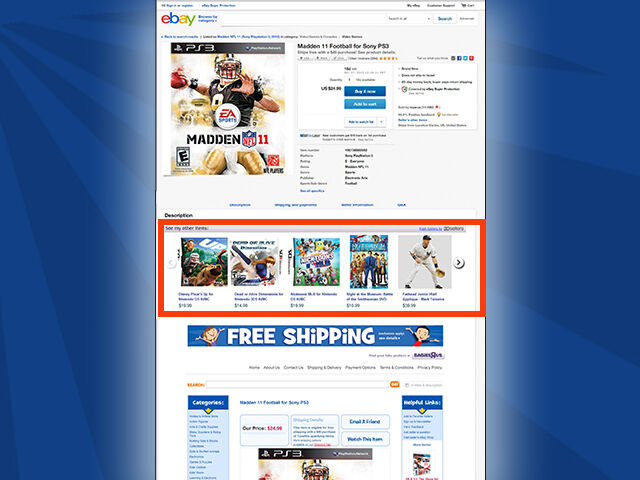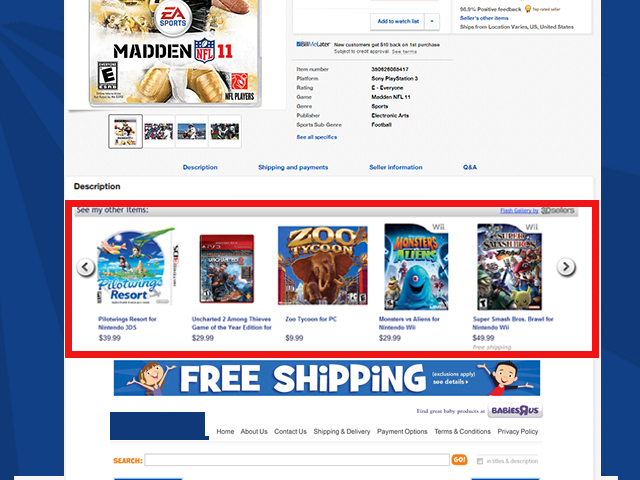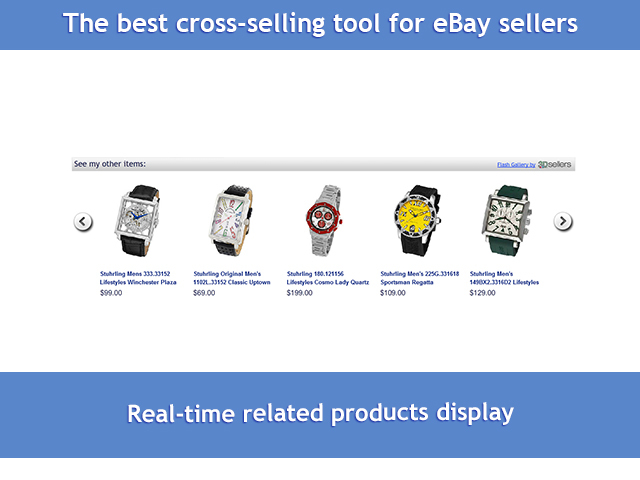 Key features
1) ## 100% Compatible with the new eBay ACTIVE CONTENT policy ##
2) Great "native eBay" look.
3) Smart "self-learning" algorithms selecting the best items to be displayed .
4) Increase sales by up to 30% !
Description
The best way to increase sales is "Cross-Selling" (offering related items to your clients)
Flash Gallery is the best Cross-Selling tool available
Increase sales by up to 30% !
Additional resources
Application requirements
Supported browsers:
any modern browser
Supported languages:
English
Supported eBay sites:
ebay.com
Required eBay subscriptions:
None
Application support
Need assistance? Have a question? contact us via our support center at http://support.3dsellers.com.