Canvasee Boutique App
By G&G Commerce, Ltd.
(released Mar 08, 2012)
Promote and advertise your listings online through social media including blogs and social networks like Facebook and other web pages by enabling your customers to share their findings with others!
Categories: Marketing & merchandising, Listing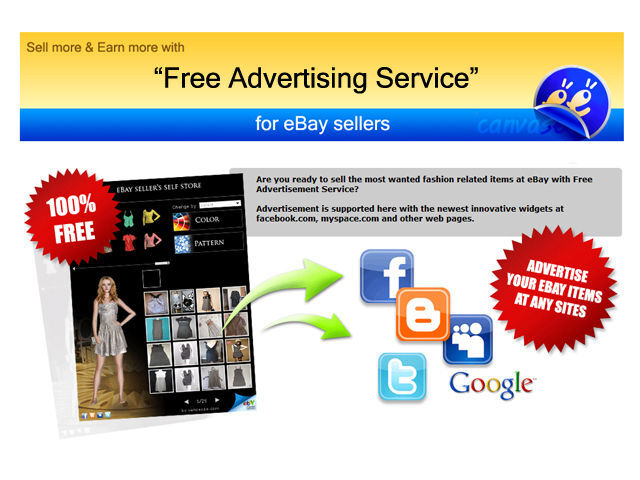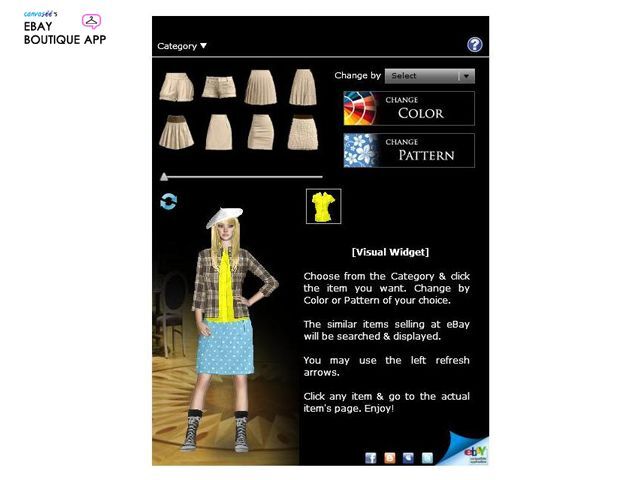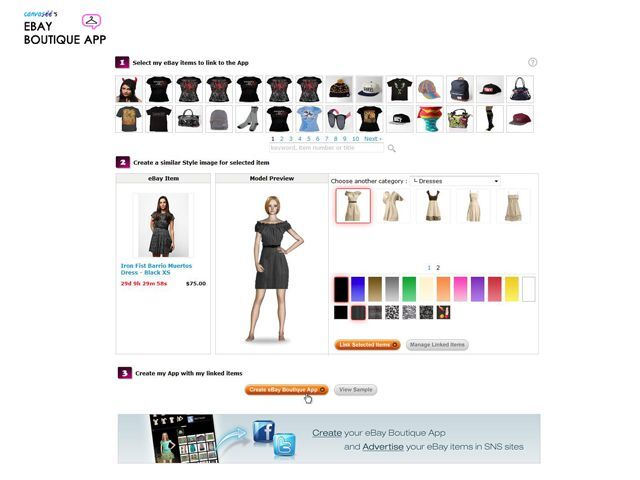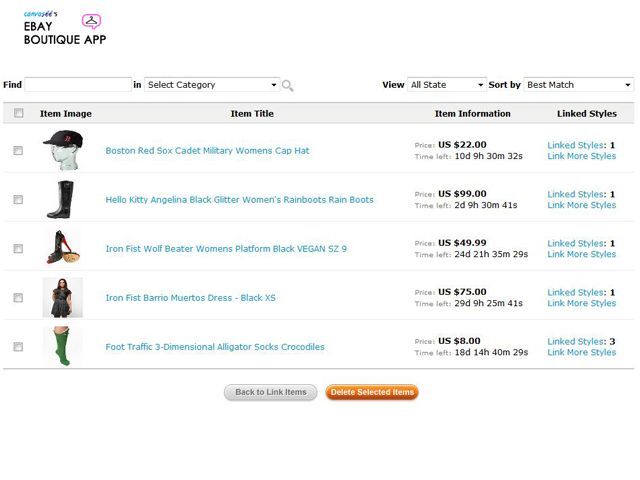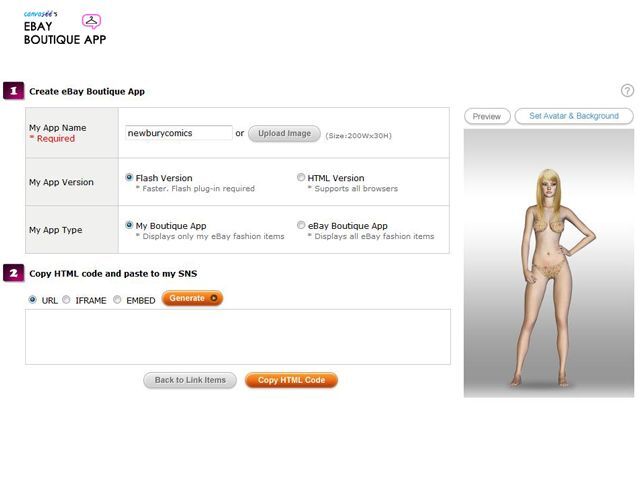 Not even 1 star. Cannot contact, have been in pending mode a couple years now. No way to remove, may be some kind of virus. Well it made me put a star in order to send this but that star is not for this app.
---
---
---
---
Never starts and can't remove bogus
pending and can't remove bogus app
---
---
This is a virus. I don't know how this is still on this site. BEWARE !! CLICK AND DIE
---
Very helpful in driving sales! Wonderful job!
---
---
---
horrible, I wanted to try this app so I click on subscribe, nothing came on, so I try to un click but it stayeed highlight it. So I been getting charge for another app I never got to use. E-Bay can't do anything about third party apps. What a hassle. I will never try another app from Ebay.
---
---
got charged $ 4.80 and says...FREE.. will not let me delete,says pending. sent email to web site and ..NO..Response..Upset that ebay does not follow up with all these apps.
---
No support does not function
This app has been in "pending" for over a month. No tech support and unable to remove.
---
Useless app- it doesnt move from pending...
it doesn't move from "pending"...
---
Your subscription will end on Mar 31, 2015
Your subscription will end on Mar 31, 2015
---
---
why wont this thing get off my page? ?? WTF
---
App is stuck in Pending Mode for a year now!
No one to contact or fix issue and can't un subscribe!
---
We have not been able to access this application for several weeks. What is going on? Our sales are dropping.
---
Pending forever with no way of removal.
---
Could not even finish installing it.
Couldn't even finish installing this application.
---
This App makes absolutely no sense
A naked model holds a generic handbag in the color of my choice? How will that help me sell an item. Maybe I just don't know how to use it but the whole thing didn't make any sense to me.
---
Im really confused at what the point of this is and what it does
I feel like I'm playing a kids game when I use this app, I have no clue what the use is for.
---
No Jewelry Category Sharply Curtails Use of App
Because I sell jewelry, I was hoping this app would include jewelry. Not so. My use is therefore limited right now. Jewelry is a vital part of the Accessories category, so please include in future releases.
---
This app doesn't even work. Keeps saying it's pending and I cannot even delete the app Not very useful
---
Nothing intuitive about this app, I found it worthless....good concept, poor execution!
---
It does not show my ebay items!!!I can't find any of my ebay items through the app either!
---
got it quick and better than expected....
Product better than expected!
---
I sell women's clothing and no use for this
not a great app
---
ABSOLUTELY HORRIBLE!! RUINS YOUR WHOLE ACCOUNT!!
I WANT THESE PICTURES REMOVED FROM MY ACCOUNT! WHAT IS THIS MESS?
---
Not only is Froo! slow, unhelpful,
---
The girl is tacky. It doesn't work for our style of business. Would be perfect for a car audio site.
---
Needs to SPECIFY more of the benefits for the subscriber .
Don't understand what my benefits are to this program.SRS
---
Best items for family members ! Paradise for Wholesalers !!!
Don't buy a thing before you visit our store !!! New Life offers the best items for ALL family members - for the lowest prices !!! New Life is A manufacturer and marketing company, and has A special offers for Wholesalers, which can order small quantities, for fair prices, which let the wholesalers have satisfected earnings in short time. Regular buyer - or wholesaler - spare few minutes to visit our site, and subscribe to oue store list. We'll send you new information about special offers from time to time. Visit, Buy, and ENJOY !!!
---
need more time to check out things.
---
Geat service to get buyers to see Ebay store items
Geat service to get United States and International buyers to see Ebay store items
---
---
canvasee cannot fin my listings so that I can link them.
I think that widget should be explained more clearly.
---
Thought this would be a great app to help build my business, but since I don't sell women's clothing, it doesn't help at all.
---
---
It's only for women's clothes.
---
Love the Quick and easy set up..
This is awesome I just tell everyone I meet Just click on "www.vintageflutterbuys and it takes you rright to mysite..on ebay..and for the the low cost per year..
---
What they didn't mention up front
You can only use this app for selling women's clothes.
---
Only for women's clothing
The program would be great if it were for all eBay categories. The product description does NOT indicate that it is for women's clothing only, which is why I downloaded it. Because it is product-specific in actuality, but not advertised as product-specific, I find it misleading and unusable.
---
Great if you wish to advertise..
---
its kinda pointless,but i guess another thing to get people to see your stuff but i dont know how much it will bring in customers.
---
I don't sell clothing, so it will not let me link my items together.
I sell McDonald Information Sheet Books. I would be able to let viewers see all of them if they were linked together. Not so. This application is for women's clothing only.
---
Super easy to sign up for.
It was super easy to get the app active and I need all the advertising I can get. Now if e-bay would just do a direct link to Amazon Kindle so I could sell my published e-books for kindle readers on e-bay.
---
Misrepresented - fashion only, not "all sellers" as claimed
When you read the overview, the phrase "all sellers" is used. It's only after subscribing that you find out the service works ONLY for fashion items, and apparently for womens fashions only (altho since I don't sell fashion items, it's harder to determine that). I feel this app is mis-represented. It should clearly state that it is only for fashion sellers and NOT for "all sellers" as it currently claims. Very disappointed.
---
I find this application kinda a helpful it did a lot for me.
---
I believe I'm doing well, but have room for improvement.
I am low in my shipping and this is a problem because I have to rely on mail pick-up because I am a Disabled War Veteran and I have much trouble getting around, using my legs and (L) arm. I still do the best I can.
---
So...this is only for women items? That sucks because I only sell men's clothing.
---
AWSOME!!----please send me a review too Im tryin to biild feed back points
---
I don't sell womens clothing... Very hard to use.
---
Not work with my beauty product. Gemstone and jewelry???
Women men boys and girls love stones gems and natural jewelry and precious gemstones. why not let this work here too! I tried this product but it wont allow wme to use it! Wrong category. Duhhh! Who wears jewelry!
---
only clothes can be advertised. unfortunatly, i dont sell clothes like any style in the ads
---
HAVENT SOLD ANYTHING YET - JUST STARTED - SEEMS EASY TO USE - HOPE IT WORKS
EASY APP TO USE - GREAT IDEA FOR CROSS MARKETING -JUST STARTED IT HAVENT SOLD ANYHTING YET
---
Maybe at a later time, currently only for clothing and it says on it, free until the end of 2010!
Didn't try to use it as at this time none of my listings fit into these catagories.
---
CARTOONIZED ITEMS I WAS SELLING :(
---
Is strictly for Women's Appearal, clothing, shoes, outerwear and other accessories
This is only useful to someone who sells women's apparel. It is not useful for jewelry, cars, art, craft materials or anything else that you sell. The description should not this so others are not sucked in!
---
www.bearinc-gold.bbnow.org need all the help we can get!
---
---
only provided womens clothing catagories, wasn't availble to me for weeks after downloading, not convienent, hard to use.
---