Animated Listing Template
By PMIT Inc
(released Sep 24, 2012)
Automatically apply professional looking listing themes to your current eBay listings.
Categories: Listing, Marketing & merchandising
If you are subscribed or want to subscribe to this application please
click here
for details.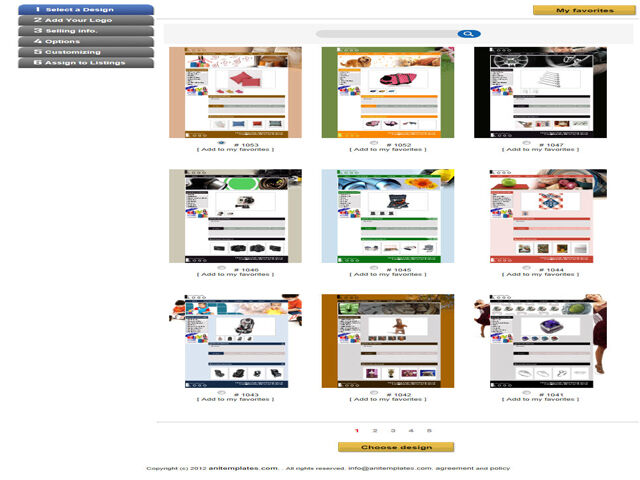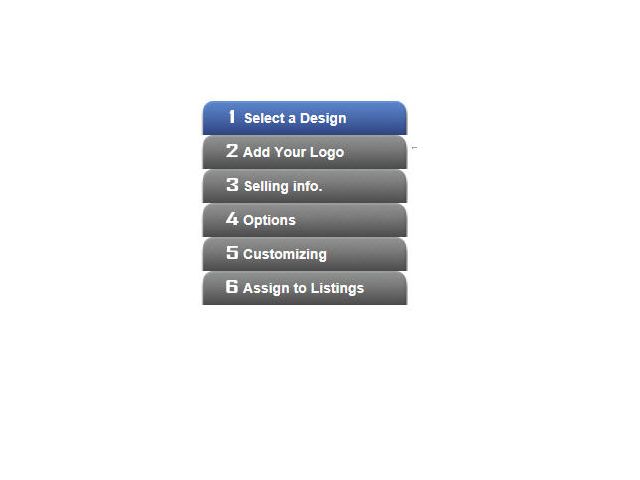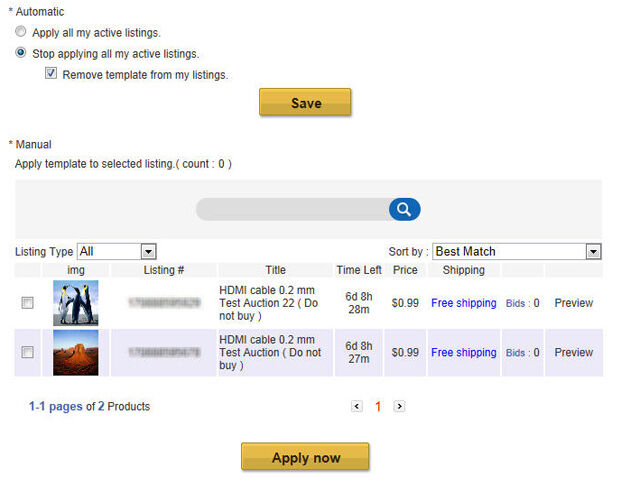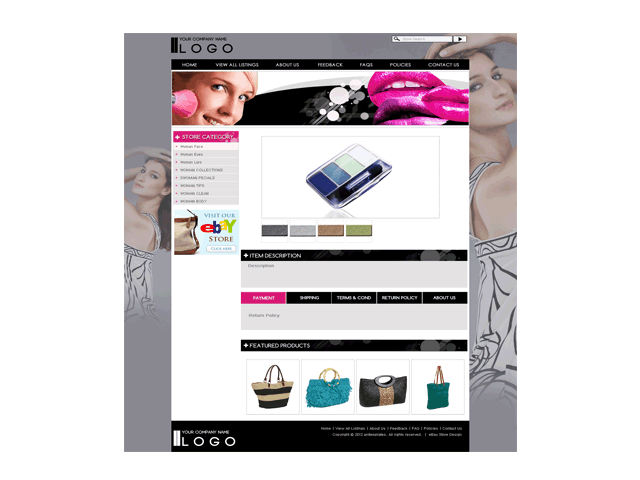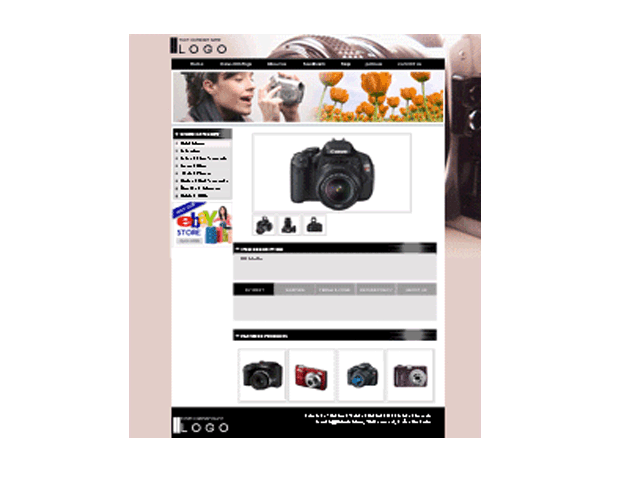 Subscribed for this service over a month ago and even contacted them by email and guess what? NO RESPONSE!!!
---
**DO NOT INSTALL THIS APP**
**DO NOT INSTALL THIS APP** App been in a pending status for three weeks. No one will respond. Been emailing them almost everyday for help. Meanwhile you cannot stop the payments.
---
Never able to download, use, preview
The application was stuck on pending for days. Contacted support via email as instructed and never received any. hopefully canceling subscription before trial period runs out will not be the same experience.
---
This didn't work at all, stating "pending" for 3 days and ZERO response from support. I can't even cancel it. Would NOT recommend.
---
Signed up a month ago. It has been stuck on Pending ever since. Contacted support by email 3 times and received no response. It's already listed under my Account though so I'm sure they will bill me for nothing! DO NOT RECOMMEND!
---
STUCK on pending few weeks now "JUNK APP"
Stuck on pending for few weeks cant get no one to help get this JUNK off. I will NOT PAY FOR THIS IF I CAN'T USE IT. STILL PENDING ERRR CAN'T REMOVE IT HOW YOU GET THIS OFF??? This app SUCKS DONT TRY IT . ITS FAKE TO GET YOUR $$$ bad bad bad ?? ?
---
APP DOESNT WORK WORK PROPERLY
APP DOESNT WORK WORK PROPERLY
---
Will not work and can not get it off my apps page. It just says Pending.
---
Not good for novice. Tried to get help and was unhelpful. Cannot 'talk' to anyone.
---
Lazy out dated nonworking app.
Very disappointed. Looks as though a kindergartener put together this app when needing his nap. Nothing works as it should...very sloppy cardboard cutouts for templates. No customer support offered other than an email address.
---
terrible app, do not waste your time
cannot remove templates without closing the listings. waste of time and $$
---
great service and template
Fantastic!
---
Not so easy to use on my IPad!!!!! Grrrrrrr
---
If you make a mistake the template can't be removed from your listings!
If you make a mistake the template can't be removed from your listings. I now have coffee machines with a picture of a violin on them and I can't get it off with out ending all the listings!
---
DO NOT USE THIS APP! CANT GET IT OFF MY LISTINGS, TOTALLY MESSED UP ALL MY LISTINGS
JUNK MESSED UP ALL MY CONTENT THEN COULD NOT REMOVE IT !! STAY AWAY
---
Customer Service does not exist. There is a problem with the app and no support
This app needs to be removed from ebay and the author should be forced to pay for damages to those who have been forced to relist there items and pay shipping to save face with customers.
---
I like that i can change the template.. and add on all listings at one time. Like you guys, hope you will have more templates and new adds.
---
I did not authorize you to change my listings and preferences
You asked customers for a phone number? Isn't this considered spam or spyware? Customers already are approved via paypal, you also changed my preferences to always signed in, and included shipping to countries I don't ship to, now I have to ship to another country. You are a scam...and it's taking me quite a while to get this off of my listings. Sellers beware: this is a scam. I had better not be charged repeatedly for this as I will cancel tonight and advise paypal of your bogus app.
---
Still receiving bills for this terrible program, cancelled months ago but they send me bills every m
I cancelled this months ago and was credited for the amount they took out of my paypal account, they continue to send me bills,every month, I wish they would stop, cant ebay do something?
---
Really ugly, unoriginal designs. Very user unfriendly. NEXT TO IMPOSSIBLE TO EDIT. Glitchy. Waste of time!!
---
This software totally sucks DONKEY BALLS
This is the worst - the templates are awful - don't waste your time with this CRAP !!! These guys are crooks - a waste of $$ and time. The junk stinks and doesn't work right.
---
Application is a breeze to use and customer service has been terrific
I wanted to modify the the appearance of the template and customer service took care of my request promptly, would highly recommend
---
you need to be computer wise to use it
I could not change like free shipping, I did not know what to do next so I cancell
---
clumsy and dosent work right half the time
getting this app to do what i want is almost impossible
---
link is not working for support
plus they are trying to charge my account even after deactivating it....
---
Amazing Customer Support.
I am so impressed with the help and support that I have received. They even helped us design a template that is PERFECT for our e-bay store.
---
---
Makes my store look VERY Professional!
I am very "green" when it comes to anything "techny" and with this APP, it made my store appear very professional! There was a glitch on their end with the spelling of something, and they not only responded to me ASAP, but they fixed it! Thank you!
---
5 STAR SERVICE ***** - FIVE STAR ***** APPLICATION
TH GUYS AT ANITEMPLATES CREATED A CUSTOMS ANIMATED LISTING TEMPLATE FOR ME, AND THEY DID AN EXCELLENT JOB. ALSO I AM NOT THE MOST TECH SAVY PERSON, SO I HAVE HAD MULTIPLE QUERIES, THAT HAVE ALL BEEN ANSWERED IN A TIMELY AND FRIENDLY MANNER. I FYOU WANT TO MAKE YOUR LISTING TEMPLATE LOOK MORE PROFESSIONAL, AND CAPTURE THE ATTENTION OF NEW, WOULD-BE CUSTOMERS, THEN GET THIS APP!
---
Update to previous review
Their customer service was very good about working with me to fix my issues.
---
not enough template choices
I thought the idea was great but there weren't many template choices for kid items, and the color didn't match on half of them.... :(
---
Really enjoying Anitemplates
I decided to use just one template style to give my listings a similar brand look. It's easy to setup and apply. There is no need for other cross sell applications and my return, shipping, payments and terms are all standardized. Thanks Babyblues
---
Screwed up my listings. If you cancel its near impossible to get it removed.
Does not work properly. Cancelled and was not able to get it removed from my listings. Some items do not work. Support not good. I contacted Ebay and they did not know anything about how to remove from my listings. Do not recommend.
---
When I try to remove a template it is still there. The scrolling banner at the bottom of ad advertises everything that I sell for FREE SHIPPING and none of my ads have free shipping. very disppointed with this application. has some bugs that need removing. sorry
---
Template had ebay logo with text link, with misspelling of the word "here" it's spelled hrer. Now if ya can't get THAT right..well i don't know.Was it uneditable? Possibly.I don't know I didn't stick around.I cancelled immediately.And I have to obliterate and re list the listing I tested the app with because I can't remove the template from my listing. Sighh. All that aside I just didn't like the way the animation looked.
---
Excellent layout makes Professional look to listing
The app is easy to use and makes the listing look professional and attractive. Should result in more sales by adding confidence to the seller for my store
---
Outstanding new Application, Very user friendly
I used it the first time this morning, and my listings look very professional. Very easy to use, even for beginners. Makes my listings look so good. Love it Everybody should use this.
---
My listings looking great now... I love the animation top banner and customize my template by myself. Great app !!
---
Great way to get your listings noticed!!
So far so good. Making my listings look more professional and eye catching.
---