eLiveHelp
By L and J, LLC
(released Dec 05, 2011)
A live chat application for you and your eBay customers! Chat with customers on eBay and your website, custom styled chat buttons, extremely easy to use app, integrates with IM clients so you can answer questions from your Smartphone, and more great features. Answer questions right away and get more sales!
Categories: Customer support, Marketing & merchandising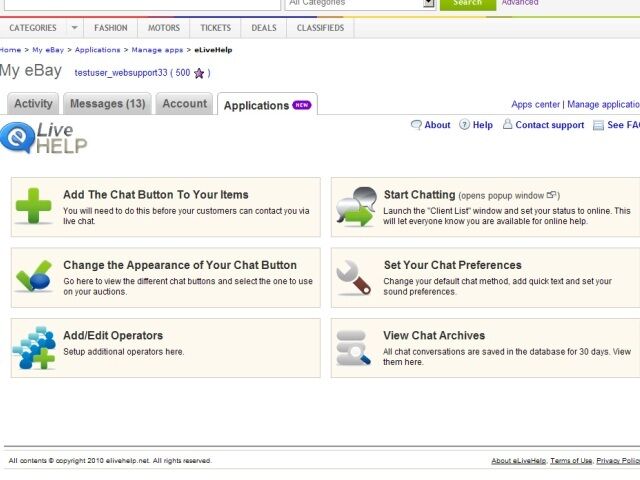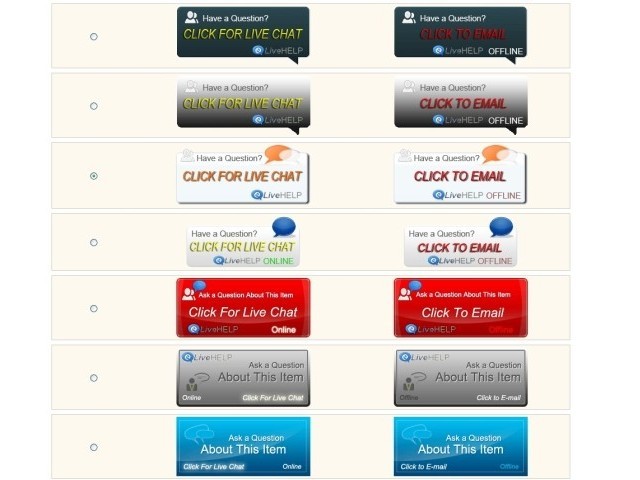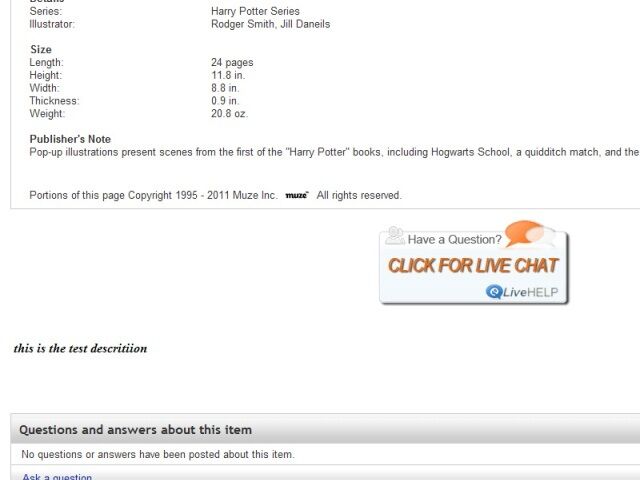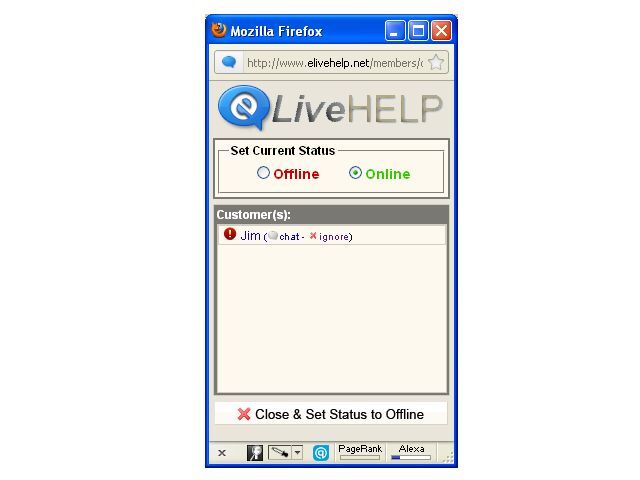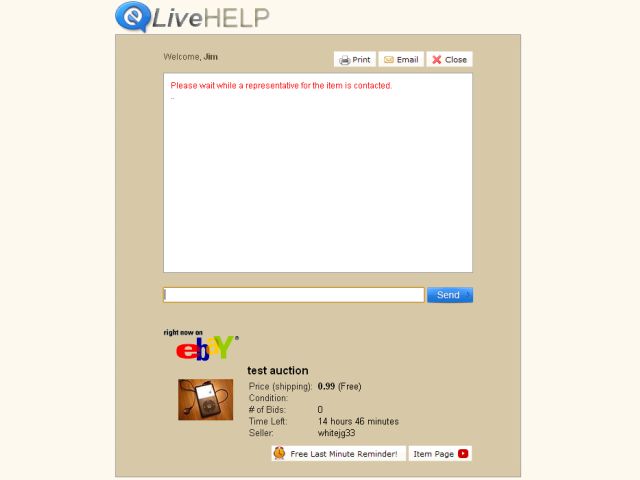 Was able to customize the chat page after setup choosesome basic looks. Works really well.
---
Great service at a reasonable price! Thanks!
---
5-Stars because it works great
Use this program with Xabber as described in the instructions. Works perfect with my andriod samsung phone. I don't have to look my computer or any technology. Love this app. This is the first program i have found that worked after spending $1000's of dollars looking for a chat for my websites that communicate with my phone. extremely easy to operate once setup, just a little patience during the setup process, its all worth my $5
---
why credit my $4.95 ? we don't know how to use it !
---
---
The app is good and is extremely beneficial, but it was down too many times or it wouldn't open it correctly to where I would have to unsubscribe, then subscribe again.
---
---
Didn't say I HAD to have a store
having a hard time unsubscribing
---
Prompt customer service - Works like a charm.
No it does not work with the new Ebay store design, but after viewing my analytics, I noticed by far my store landing page was the least used. Well worth reverting back to the old style store to give my customers a little better service.
---
Doesn't work with the new eBay store design
I know why it is so, but I do not want to revert my store design to the old style. Sorry guys.
---
Now customers do not have to wait for hours to get an answer about a product. Very professional! Just like the pros use!
---
good but needs open time and closing time.
Sometimes we go offline all day long.. somehow there is hour like 9AM-5PM then turn it on if afer hours just end if there is exemption.
---
Easy setup/integration and works as advertised!!
---