Ki Markdown
By KiOui llc
(released Aug 30, 2012)
Automate your Markdowns with extra features Markdown Manager does not offer.
Categories: Listing, Marketing & merchandising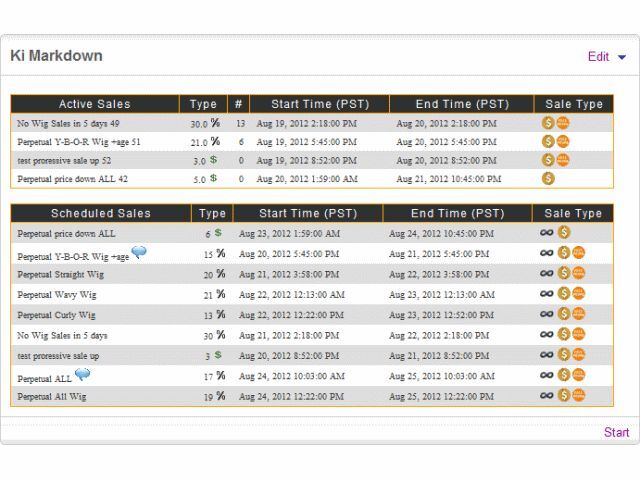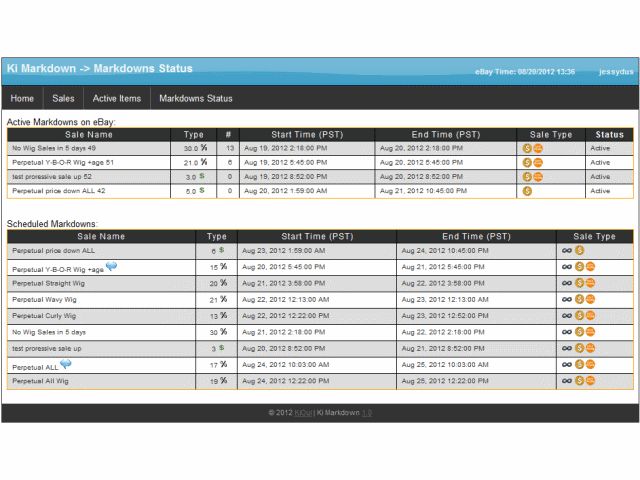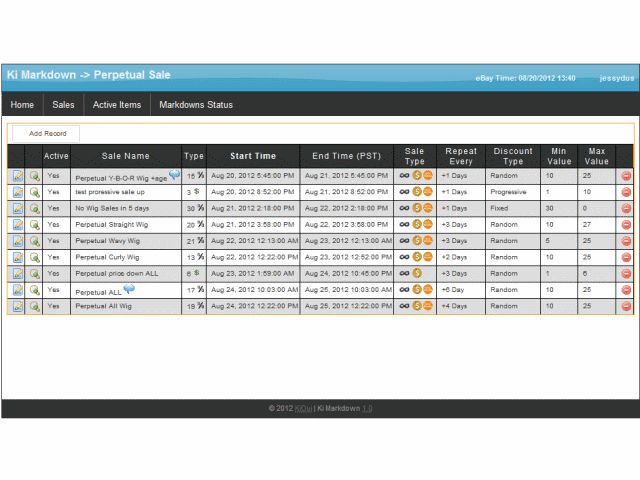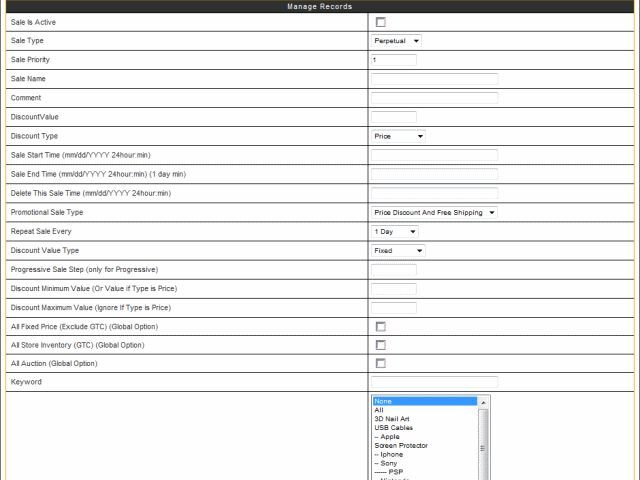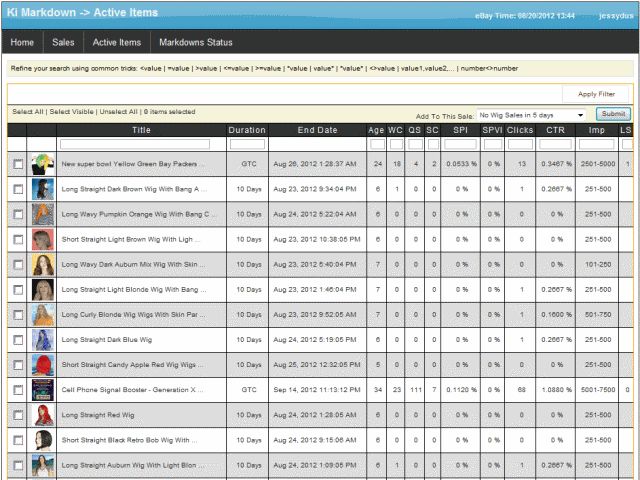 Key features
Perpetual sales that repeat themselves daily or weekly or when ever you want.
Random amount sale where you set a min and a max.
Easily filter items that you want added to the sale based on store categories, keywords, age of the item, the number of sales within a number of days.
Items are added to the sale every hour as they match the criteria.
Progressive sales where the amount of the discount increases over time.
Put your whole store on sale or just items that matches certain keywords.
Put your older non performing items on sale automatically.
Selling Manager Widget/Gadget.
Try it free for 7 days!
Description
Ki Markdown is the ultimate application to manage your store Markdowns. You are losing opportunities to move your inventory because Markdowns are just not very flexible and very manual on eBay.

With Ki Markdown the Sales or Markdown can be scheduled far ahead but the items are only added when the sale runs.

You can easily have your whole store on sale every single day or maybe schedule a sale to run every Sunday for items that have not had a sale in the last 10 days.

You can isolate and Markdown items that have a quantity of 1 and are older than 90 days to try to move these old GTC out of your inventory.
Additional resources
Application requirements
Supported browsers:
any modern web browser
Supported languages:
English
Supported eBay sites:
ebay.com
Required eBay subscriptions:
None
Application support
For application tips and tricks, check out our YouTube Channel: http://youtube.kioui-apps.com.
We manage our support via a ticketing system. Simply e-mail support@kioui-apps.com.
Please Include:
Your eBay User Id
Which application you are subscribed to
Any Item ID numbers that pertain to concern
Any screenshots
Steps to replicate your concern
Our support hours are between 9:00 a.m. and 5:00 p.m. Central Time.
We take your support concerns seriously and any information that can help us improve our applications is much appreciated. Or send us an e-mail just to say how much you like our applications!
To get updates about our company you can visit our website: http://www.kioui-apps.com. Follow us on http://facebook.kioui-apps.com, http://twitter.kioui-apps.com, or http://pinterest.kioui-apps.com.