Ki Social Links
By KiOui llc
(released Jul 31, 2013)
Add an icon to your Facebook Fan Page to link to where ever you want.
Categories: Listing, Marketing & merchandising
If you are subscribed or want to subscribe to this application please
click here
for details.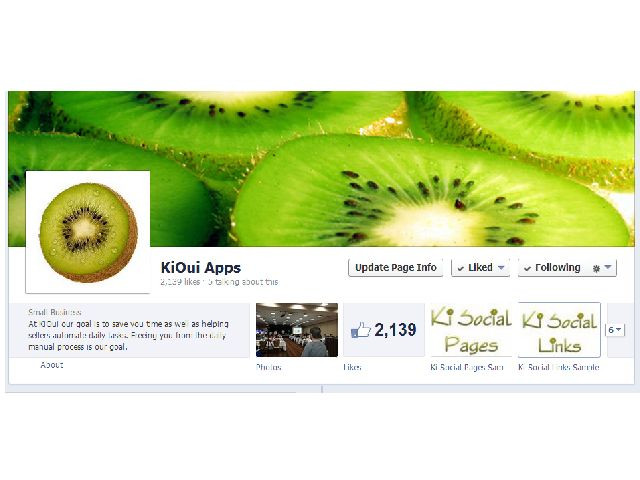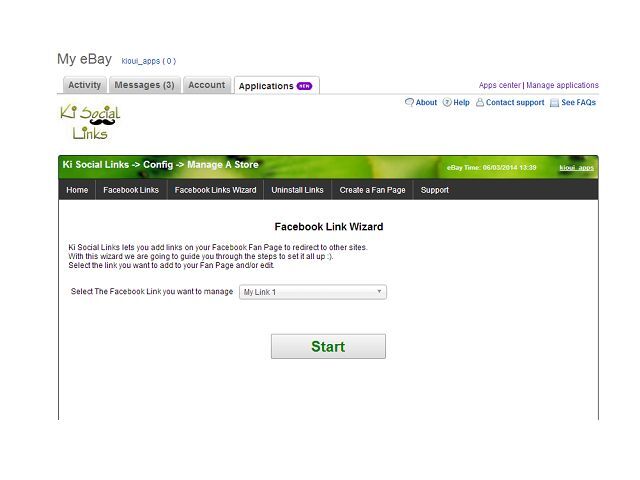 No communication, no phone number, poor support, no email answer!
I canceled my subscription on Sep 5 and you guys are still charging my account, please remove the charges, immediately. Provide better way for your customers to communicate with you. Thank you.
---
Does not work and Zero support
Paid and installed this app. Kept getting errors. Tried every web browser under the sun and still did not work. Tried on PC and then Mac still didn't work. Emailed support and Never got a response. Cancelled subscription and told them when they get it fixed let me know. Still never got a reply.
---
I just found this app and cannot believe how good it really is! I have 2 Ebay stores and 1 facebook fan page and It makes the most nicest links on your page and very easy too! I can put any link I want from either stores with a photo and there it is. You must try this one...it's Great!!
---
Love it! My FB business page looks much better.
---
Links from my FB business page.
---
---
Can't beat it, set up is superb, and support is the best.
---
Can do anything with this
Easy set up!!
---
Works great, and great support.
---
this is does what it says
---
Great traffic booster for my website
People that like my business page can easily find me on the web. No ads.
---
I added a link to my Facebook business page to link to how to clean jewelry. Fans love it, and it doesn't disappear in my News Feed.
---
---