TransManager for PayPal
By PMIT Inc
(released Dec 17, 2009)
Manage your PayPal transactions directly from my eBay. Automatically match eBay and PayPal transactions, compare paid amounts and postal codes from one place!
Categories: Finance & accounting, Shipping & payments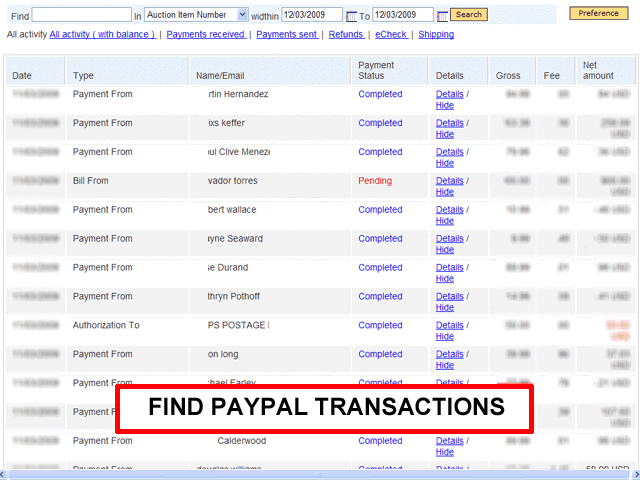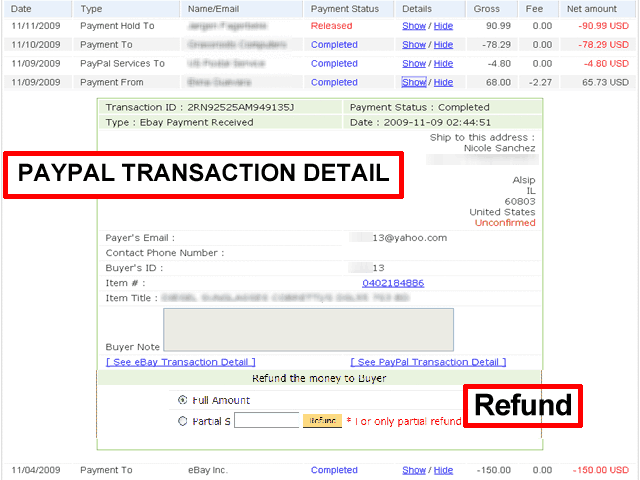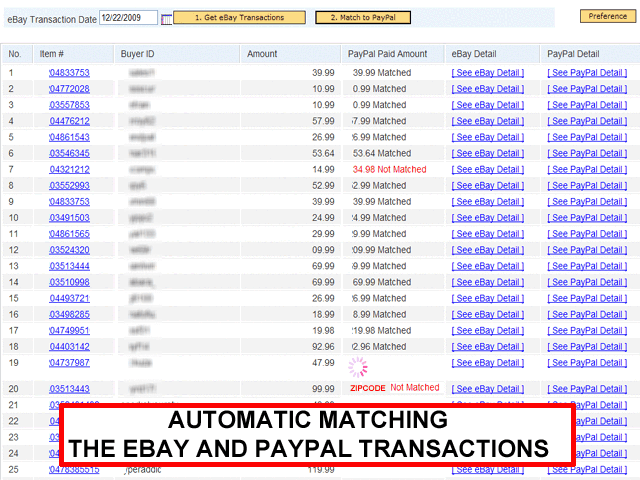 Key features
View your PayPal Transactions on My eBay.
No need to log in the PayPal.com in another browser.
Refund to buyer.
Export PayPal transactions to csv file
You can import csv into the QuickBooks
Automatic matching service of the eBay and PayPal Transactions.
Automatic comparing the paid amount and shipping postal code.
No need to give your PayPal log in email to your employee.
Description
Many sellers check their PayPal transactions one by one even if the eBay sold items statuses are paid. Sometimes the account owner gives the PayPal Login information to the employees to check the transactions which can create problems. Now you can check your PayPal transactions in one window using our tool. You can view your PayPal transactions and match them with the eBay items sold and paid for via PayPal.
Additional resources
Application requirements
Supported browsers:
Explorer 7 and later, Firefox 3 and later
Supported languages:
English
Supported eBay sites:
ebay.com
Required eBay subscriptions:
Selling Manager
Application support
Customer Support Email : info@pp-manager.com
PMIT Inc
The PMIT is a leader in ecommerce services. We are one of the leading independent PayPal management services for eBay ecommerce and have been providing tools for eBay sellers since 2007.
Also from this developer:
By PMIT Inc
(released Mar 22, 2010)
Apply animated professional design to your current eBay store. Only $3.95 per month.
Categories: Listing, Marketing & merchandising
By PMIT Inc
(released Jul 29, 2011)
Sell MORE of your items to a group of bidders or buyers with ease. With this free application you will be able to create new or modify active Ebay listings to include "Group Buy Offer" and target a group of buy...
Categories: Customer support, Marketing & merchandising
By PMIT Inc
(released Apr 11, 2012)
As long as you have an eBay account and a blog, this application will let your active eBay sale listings to be posted on the blog with a few clicks of a mouse and by entering your email and password associated ...
Categories: Marketing & merchandising
By PMIT Inc
(released Sep 24, 2012)
Automatically apply professional looking listing themes to your current eBay listings.
Categories: Listing, Marketing & merchandising
By PMIT Inc
(released Jan 31, 2013)
This application will allow the sellers to monitor where their listing is on the Best Match search results and provide general recommendations on how to edit the listing to improve rankings on the Best Match se...
Categories: Listing, Research & reporting
By PMIT Inc
(released Feb 18, 2014)
Show your past positive feedbacks on your listings and assure Buyers to buy with confidence.
Categories: Listing, Marketing & merchandising
Servise never was activated on my account
---
Best Ever
Created By: tw24hrshop2udrop
---
this program does not interface with paypal at all. I have tried current sales and past sales and it finds nothing. you need to rewrite this progrma.
---
---
Monthly fee Higher than advertised
Sneaky app charges more per month than advertised.
Created By: ourtreasures13
---
Poorly maintained. Not effective.
Help instructions are not up to date. Application can pull only 200 records at one time. For me it is useless. I just tried to unsubscribe but got page not available.
Created By: treasurescorp
---
Monthly Plan
$12.95/monthly - Unlimited access
7 Days Free Trial *

Yearly Plan - two months free
$129.50/yearly - Unlimited access
7 Days Free Trial *

* Free trial only available for the first time you subscribe to the application.